Welcome to the Twin Cities!
You're moving. How do you pick up and move your entire life from point A to point B? Fazendin Realtors Relocation and Corporate Services will walk you through the entire transition- no matter if it's a move from across the state or across the globe. We've worked with hundreds of relocating executives, families, and individuals. And rest assured, of those who moved here, several still call Minnesota home today.
Start your individual or corporate relocation now by emailing our Relocation Director, Jana Lowenstein ( Jana(at)fazhomes(dotted)com ) now.

Our award-winning Relocation & Corporate Services Department provides quality relocation services whether the move is local or global.
Fazendin Realtors Relocation Services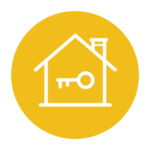 Buying
Finding home in a new city can be a challenge. Fazendin Realtors can help you understand all of the housing options available in our market, from beautiful suburbs and subdivisions to city neighborhoods and specific condominiums.
Fazendin Realtors relocation specialists will provide you with the knowledge you need about your new community to ensure the right fit for you and your family.
Selling
Our award-winning Relocation and Corporate Services team can assist you and yours with all your relocation needs. We look forward to:
Understanding your needs as a relocating home seller and communicating the best way to address them
Matching you with an area-specific residential relocation agent best suited to assist in your unique situation
Providing an in-depth market analysis and tailored plan to sell your home
Continuing communication with you even after the sale has closed to ensure all relocation selling needs have been adequately met
Corporate Relocation
If your job requires you to relocate, Fazendin Realtors offers corporate home-finding and home-marketing services, enabling you to make a smooth transition across the city, state, country, or globe.
Our Relocation and Corporate Services department works with various relocation companies and corporations around the world to provide the assistance your company needs. Some of the services we provide include:
One-on-one counseling with a residential relocation expert
Neighborhood tours, group and/or individual
Comprehensive newcomer package and area information
Broker market analysis
Tailored marketing plans specific to each property
Rental Assistance
Making a move to a new city, but not 100% certain if you want to buy? Renting is a great choice to ensure you love your new setting before making the financial commitment to purchase.
We can help you find a rental house or apartment. Our rental relocation specialists can provide you with a Welcome to MN Package, assist in answering all of your questions and help you through the process.
Additionally, for a nominal fee, our agents are prepared to provide tours and assist you in finding a house or apartment to rent. To begin your rental process today, send an email to Jana Lowenstein ( Jana(at)fazhomes(dotted)com ).
Business Development Programs
We have a wide variety of relocation programs and can customize a program to suit your needs, whether you are an executive, family, individual, senior, physician, first responder, or veteran. Our full-service relocation and employee programs can help from recruiting a candidate to providing an employee benefits program, to our full-service relocation management systems.
Affiliations
Throughout the years, Fazendin Realtors Relocation & Corporate Services department has established and nurtured relationships with the best of the best both locally and globally. Click here to learn more about our various affiliations.
Request Relocation Assistance
Contact our Relocation Director, Jana Lowenstein, who can review your individual relocation needs and map out a plan that works best for you, your family, your career, and your company. Contact us now.