Main Content
HP Slider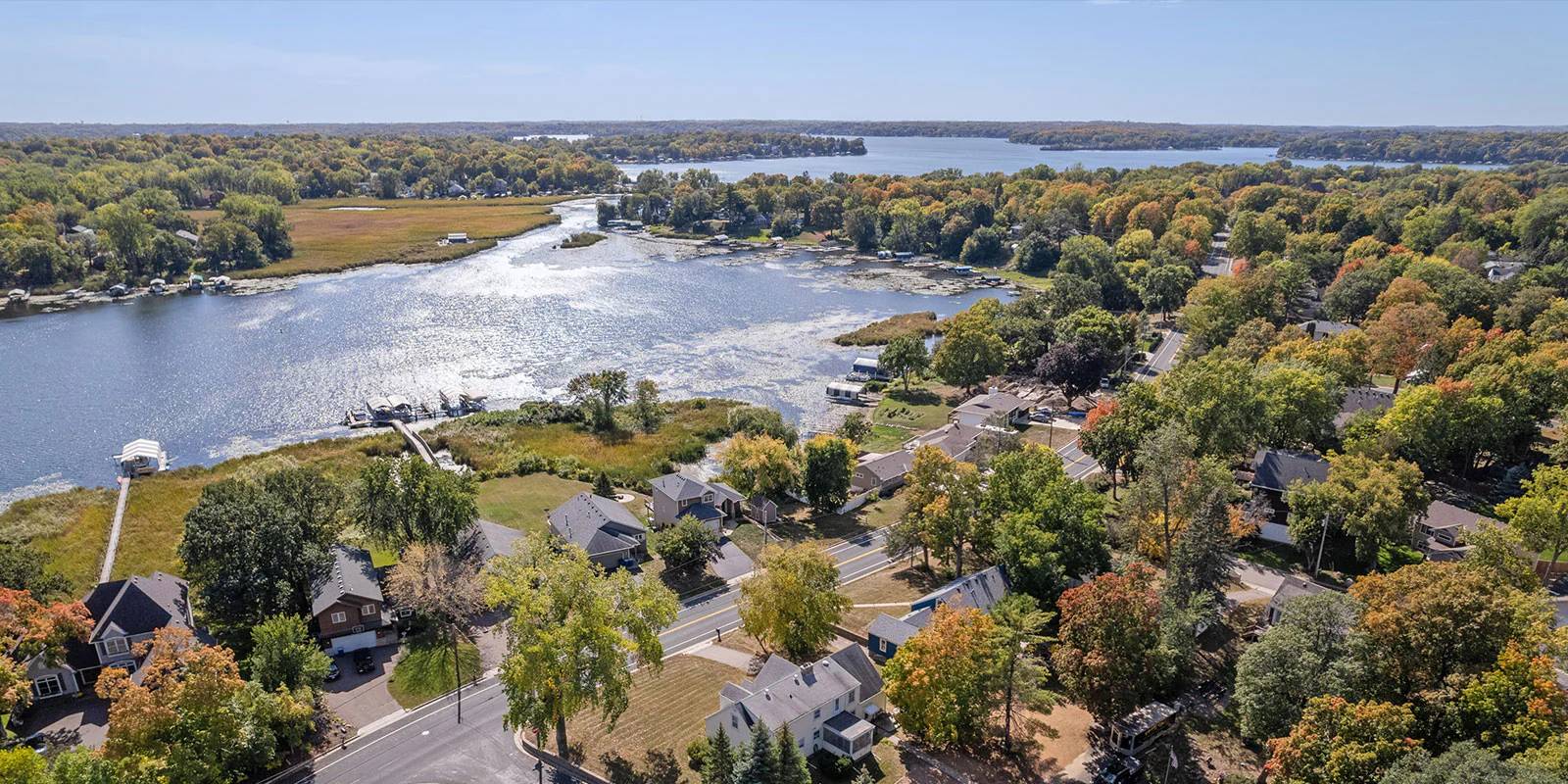 Quick Search
Real Estate IDX Powered by iHomefinder
Fazendin Realtors
Service. Knowledge. Results.
Fazendin Realtors in the leading, family-owned residential real estate brokerage providing the Greater Twin Cities Metro area with personal, customized real estate services and results. We've been connecting home buyers and home sellers, at all price levels, for 58 years and counting.
Areas We Serve
Proudly serving the entire Twin Cities Metro Area and beyond for 58 years and counting. From St Cloud to Stillwater and Hill City to Albert Lea, if you're moving, we can help.
Meet Our Agents
Anna Grady grew up in Golden Valley, MN. She graduated from the University of Minnesota with a master's degree in education and completed a master's in school counseling from Adler Graduate School.  Anna taught in the Twin Cities metro area for 11 years and enjoyed learning about the community. Her passion for suppor...
32 Years of Successful Real Estate Service. With us, YOU are #1. Well known for their aggressive marketing and sales, Marla Jean and Jerry Alstead's real estate business expands throughout the Twin City Metropolitan area. As lifelong Minnesotans, the Alsteads are a valuable resource for you and your family for commu...
His Story James Paddon has lived in the Minneapolis/Wayzata/Orono area since 1983 when he moved here from Michigan, where he grew up in the Birmingham region. He studied International Law, majoring in Business/Marketing at Michigan State University. James also pursued French as a second language, which has been useful...
Laura Randall's guiding philosophy can be summed up in just four words: "IT'S NEVER ABOUT ME!" You want a Realtor® who always has YOUR best interests in mind. Someone who communicates effectively. Someone who knows the real estate market and delivers positive outcomes. These are the core principles of Laura's b...
Selling and buying a home is both exciting and stressful. Mary's goal is to ensure the best result for her clients while lowering the stress level and even having fun in the process. Her professionalism, knowledge and caring attitude quickly builds trust, putting her clients at ease. She prides herself in being ...
Marilyn's main passion is providing her real estate clients with integrity and unsurpassed customer service. She strives to be the best she can possibly be at whatever she's doing (thus "The Richter Scale of Excellence"). As she has lived in the metropolitan area her whole life, she is very familiar with most a...
Sandra Russen is a seasoned Agent/Broker providing full Real Estate services in the Minneapolis West Metro Communities and West Central Minnesota since 1997. Throughout her years in the real estate business, Sandra has a robust array of experiences and skill sets with Residential and small Commercial Property sales,...
Loyalty with Maximum Hustle Having been born and raised in Minnesota, Susan Rowland knows the Twin Cities like the back of her hand. She grew up in the Uptown area of Minneapolis and currently resides in the Lowry Hill community. Susan graduated from Southwest High School and Metropolitan State University. She loved...
Maddie is a proud born-and-raised Minnesotan and has lived in the West Metro her entire life. Growing up in the Twin Cities, she has a great understanding of the different areas and environments that Minnesota has to offer, as well as a lot of first-hand experience with local school districts and arts programs. Madd...
Opening the Door to Your Next Move When you meet Pam, the first thing you notice is her warm, welcoming smile, and the attentive way she listens to you. A mother, wife, and business owner are only a few of the skills that make her a successful Realtor® at Fazendin. Pam focuses on her client's needs and wants...
I am an experienced Realtor®, taking care of customers since 2003.  My career before real estate was entirely customer service focused as general manager for a very successful restaurant group and director of customer service as a project manager in the software industry.  I was born to provide customer service and ...
Helping You Start the Next Chapter of Your Story HERE'S MY STORY: Everyone has a story. It's fluid and evolving but sometimes you can see the plot right from the beginning. And so it was with me building a career in real estate. Growing up reading the housing section of the paper I started my "study" of t...
I believe service is my best attribute. Close communication, verbal and electronic, attention to detail, always up-to-date market knowledge, a positive, upbeat outlook, and exceeding your expectations will make your real estate transaction a pleasant and smooth experience. I've been a licensed Realtor® since 1998 a...
Carrie was born and raised in South Minneapolis, and continues to live there with her husband, Erick, and their 4 young children. Having lived in South Minneapolis her whole life, her knowledge and enthusiasm of the area is hard to beat. Carrie is a graduate of South High School and the University of St. Thomas; she ea...
As a real estate agent, Erik draws on his background in education, finance, communication, marketing and home renovation. The common denominator in all of his work has been relationships. While each property is important, Erik's first focus is people. A person's home is the setting of his or her story. This mea...
Your Trusted Real Estate Advisor Todd Urbanski believes that if you are going to do something, be the best at it.  He also believes that business has to be earned and that he should be exceeding your expectations. He has been a licensed Realtor® since 1999 specializing in residential real estate.  During his ...
Make Your Move with Us Minnesota is home. After growing up in California, my husband and I were relocated to the Twin Cities by his employer. We started our family here, and quickly learned the core values of Minnesota; quality education, the arts, the environment, working hard, and being a good person; mirrored ...
Tim McIntosh was born and raised in the Twin Cities and attended Hopkins High School and the University of Minnesota: Twin Cities, where he was a member of the Gopher Baseball team. After college, Tim signed a professional baseball contract with the Milwaukee Brewers. He played professionally for 12 years, finishing hi...
Jana has over 25 years of experience in the relocation industry. She has worked in a wide variety of roles including real estate, mortgage, relocation sales, relocation management operations, account management, and household goods moving.  With Jana's vast experience paired with our agents' in-depth relocation-sp...
Carey Willis Crowell & Dick Willis The Willis Team's Story: Fazendin Realtors is the largest independent family-owned residential real estate company in Minnesota. The Willis Team is a Father-Daughter Team that fits right into this family-oriented company. Dick began his career in real estate in 1987 and Care...
Making Your Home Investment Work For you Jill was born and raised in Golden Valley, MN. She attended Robbinsdale Armstrong High School and later attended Minnesota State University, Mankato. Jill's passion for real estate began after college. She actively purchased and renovated homes while working in sales and...
Bringing You Home Having lived in Colorado, California, Oregon, Kansas, Florida, and now Minnesota since 1988, Jan learned first-hand how to be well versed in residential real estate. She knows how to meet the specific wants and needs of her clients because she's been through it! This knowledge allows her to suc...
Laurie Bremer grew up in Minnesota and other than a 4-year stint in Iowa at Simpson College in Indianola, has lived here all her life.  She had her first experience with real estate as an owner and landlord of a Minneapolis duplex in 1996.  Laurie borrowed the money for the down payment, rented out the lower unit...
I grew up in the western metro and earned my bachelor's degree from St. John's University.  I graduated in 2007 and spent the next 11 years in the finance industry.  I learned a lot about myself in those 11 years, but two things stand out from the rest.  I have a passion for real estate. I enjoy meet...
I was born and raised in Rochester, MN, and have lived in the Twin Cities for the past 30 years. I lived in South Minneapolis for the first 15 years, and have been in Richfield for the past 15 years. I love everything the Twin Cities has to offer, the lakes, nightlife, the four seasons, etc. When I am not driving my...
Connie was born and raised in North Dakota, received a Bachelor of Arts degree in Education from St. Olaf College in Northfield, Minnesota, a private liberal arts college noted for superior ethics and academic excellence (and good, clean fun)! A Realtor® for all seasons, Connie has served the Real Estate Community fo...
In 2000 Roger "Andy" joined this three generation family company and became a Realtor®. Andy graduated from St. Bart's in Wayzata, Benilde-St. Margaret's High School in St. Louis Park and earned a bachelor's degree from Santa Clara University in California. After graduation he worked in San Francisco at a co...
With over 15 years of residential real estate experience, Tara's focus is to bring a high level of service to her clients through the entire buying and selling process. Tara fully understands and recognizes that a move is not always just about the house. She prides herself on listening closely to you, her clients, to...
Valerie Fazendin is a longtime resident of the Plymouth/Wayzata area. She is a graduate of Benilde St. Margaret's and the University of Minnesota. Being a lifelong resident of Minneapolis and the Western Suburbs, she is very familiar with the area. She is the proud mom of three children and understands busy schedules...
When you hire Sarah Graff, you'll get an enthusiastic hands-on agent ready to walk you through the process of buying or selling a home from start to finish. Her strong interpersonal skills, love for design (especially wallpaper!), and commitment to serving her clients is unmatched through exceptional personal service...
Born and raised in Minneapolis/St. Paul, Heather has a vast knowledge of the metro area. Heather is a graduate from Breck School and the University of Iowa with a double major in communications and art. She studied art in Florence, Italy where her passions for architecture, food, art, and travel were ignited. Heath...
Why should you choose Shelley Geenen to represent you? Regardless of buying or selling, you deserve the best possible outcome. Choosing Shelley means choosing: A tireless negotiator A repeatedly award-winning, locally known "Super Agent" A certified Ninja awarded Ninja of the Year in 2018 A Diam...
Your Home is My Business What are you looking for in a Realtor? A Connector? A good listener? A strong negotiator? An excellent communicator? A marketer? Someone good with transition? Someone you trust? I have dedicated my career to honing these skills. I receive great satisfaction in helping people make life-en...
Helping You Make All the Right Moves Her Story It's Sue Hewitson's goal of providing a uniquely superior experience for her buyers and sellers that's put her in the top 1% of over 15,000 Twin Cities Realtors® year after year, caused her to be locally recognized by Mpls/St. Paul, Minnesota Monthly & Tw...
Minneapolis-St. Paul real estate agent, Caryn Jakucki, is known among colleagues and clients alike for her integrity, loyalty and professionalism. Caryn's genuine, can-do and caring nature is ideal for identifying each client's desires. She skillfully guides them to fulfill their real estate goals at every stag...
Emily Leach is a Minneapolis native who resides in Plymouth/Wayzata with her three active children. She has previously lived in several neighborhoods in the Twin Cities, including Minneapolis, Edina, and Eagan, but has called Plymouth home for the past seventeen years. Outside of work, Emily likes to stay active by ...
We're Local. We're Global.
Leading Real Estate Companies of the World and Luxury Portfolio International
As a member of Leading Real Estate Companies of the World™ and Luxury Portfolio International - a global community of high-quality, independent, market-leading brokerages - we offer a unique combination of local expertise and worldwide connections. From Shanghai to South Beach, offering full corporate relocation services complete with personal introductions and destination area tours, if you're moving, we can help.
Your Career in
Real Estate
We're always looking to partner with both experienced agents and those looking to begin their careers.
We are 40 agents strong – each one an active participant in the local Twin Cities market and a true member of our brokerage's collaborative culture of supporting one another, asking each other questions, sharing best business practices, and serving our clients to the best of our ability.